---
Theatrical Characters


2020


"Theatrical Characters," presents pipe-inspired animal-like ceramic vessels. The pieces, modular yet organic forms with ambiguous functions, suggest fictional characters in fur-like textures and bold patterns.


The title comes from the intimate domestic setting in which the pieces were created, resided and documented during the pandemic. From her Brooklyn home, she conjoins and carves slip-casted forms that resemble odd yet delightful characters on the stage with exaggerated postures and costumes. She says the prolonged time at home watching the pieces coming together allowed her forms to become more playful and free.


The forms that her pieces reference are more industrial and mechanical than classic. She uses modular molds created from pvc pipe fittings but conjoins them to obscure the original form and functions. The results are highly specific sculptural forms that suggest part of a larger assembly but with ambiguous functions. The bold graphic patterns of lines and dots are inspired by her long interest in hatching, a 17th century monochrome denotation system for heraldic armory, which renders the pieces as diagrammatic representations of colorful pieces they could have been, if not for the limitations created by working during the pandemic.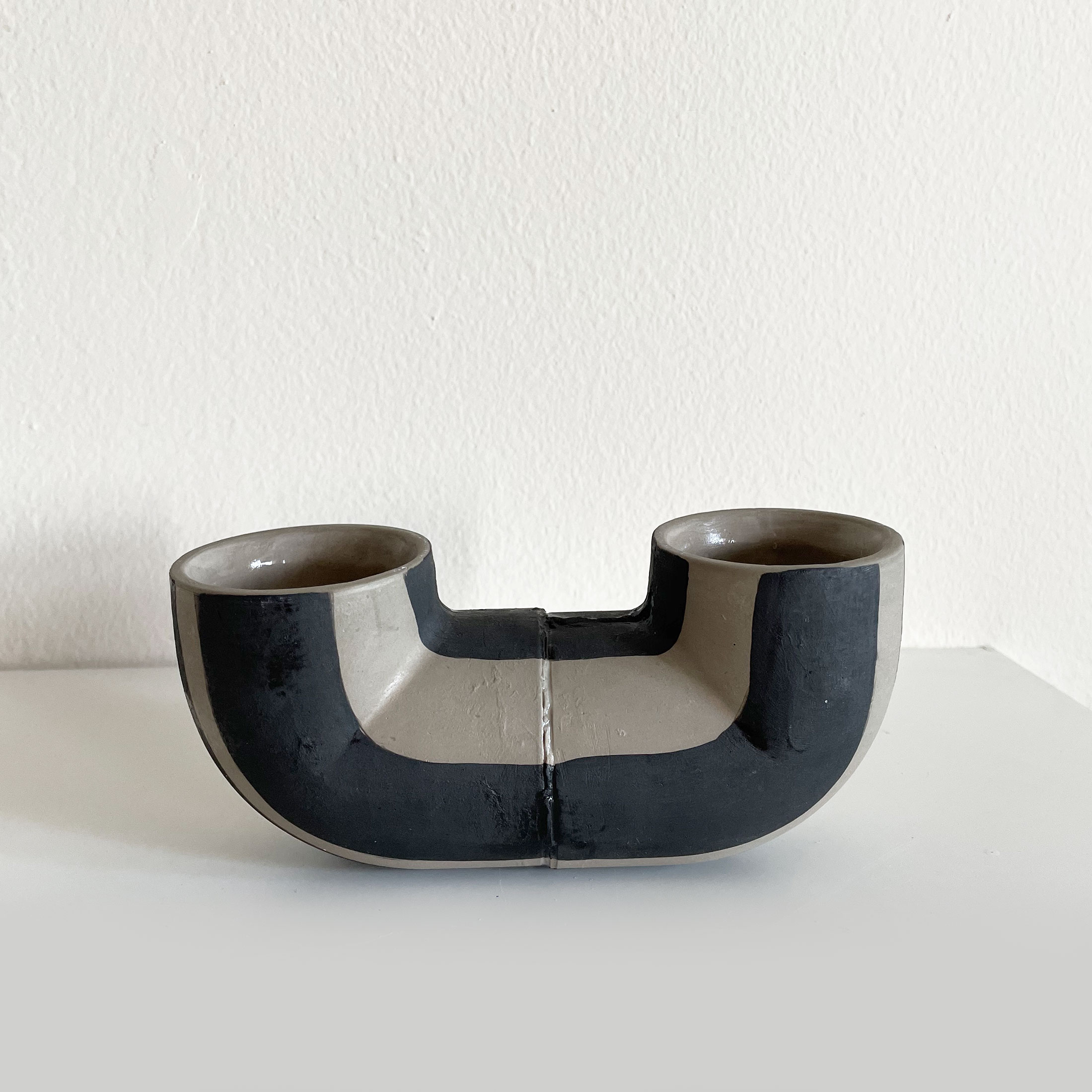 ---
Assembly

2017—

Assembly is the first collection of ceramic sculptures. It marries specific industrial forms with ceramics, a material that is often associated with domestic objects. The resulting sculptures have utilitarian forms and ambiguous functions with a quality of live creatures.

The titles of each piece are borrowed from the name of pipe fittings, suggesting modularity of the series: "T meets 90 degree pipes to make h." Each piece alludes a component of an assembly, but one that is undefinable, obscure and expansive.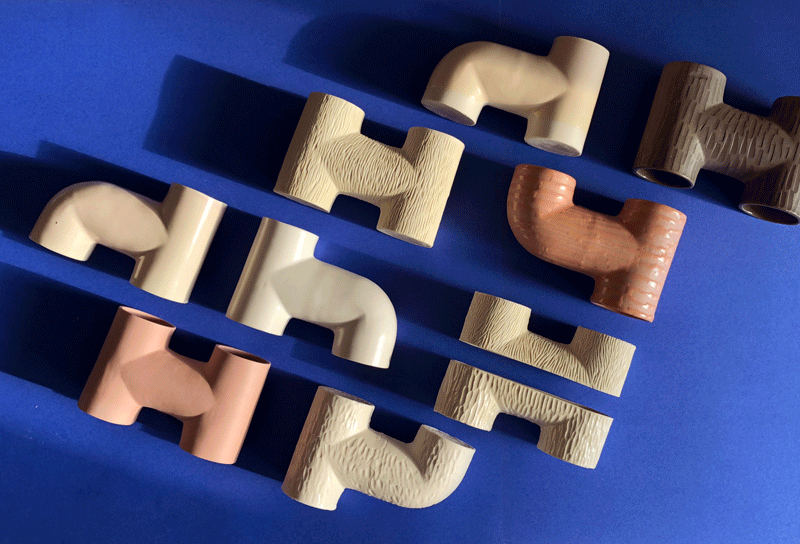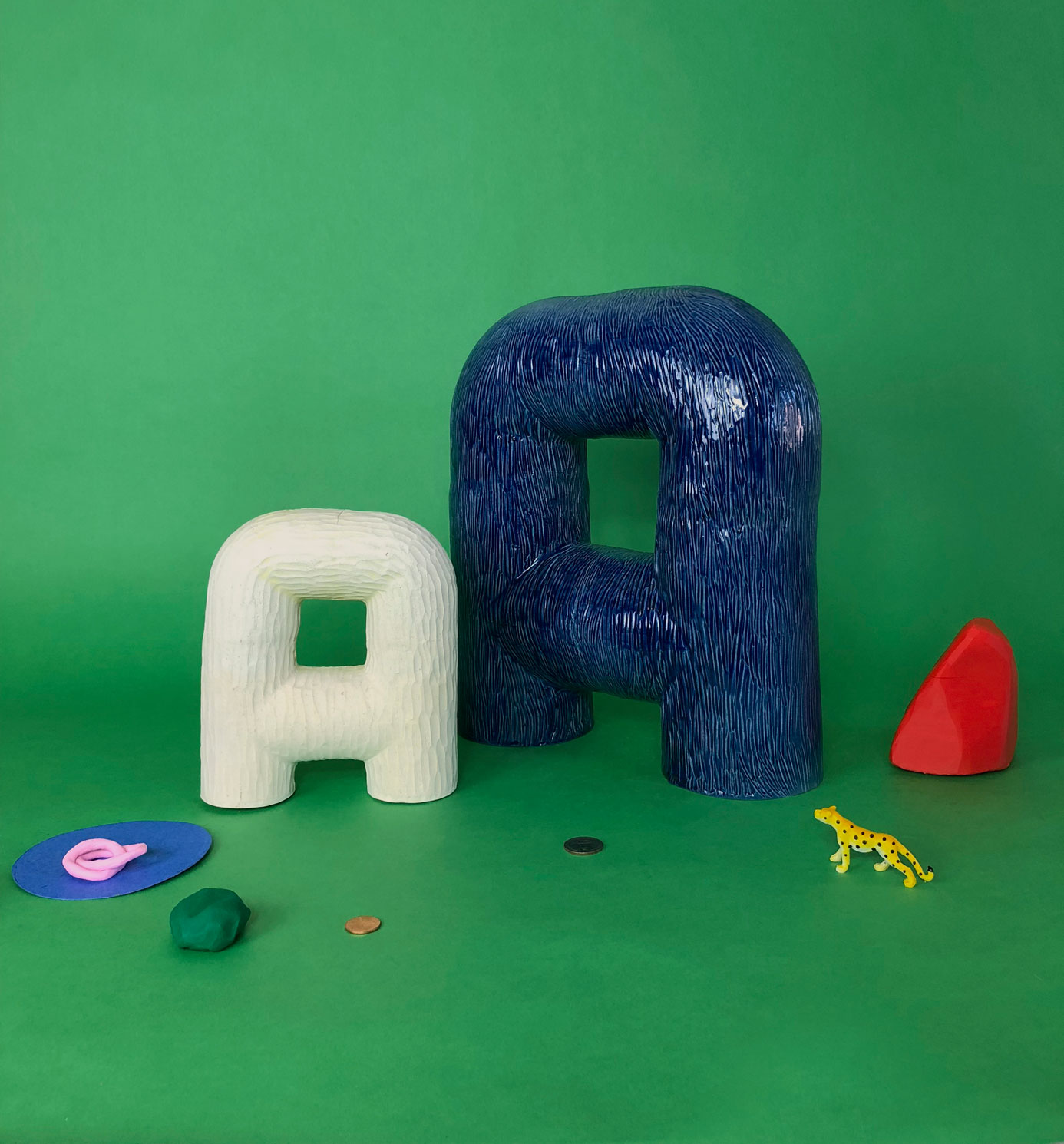 ---
Modular

2019—

Modular explores the concept of modularity in industrial fixtures further. The expressed seams allude original objects and its modularity, yet with the constrasting smooth surface in gradient.


---
Pattern on Pattern Suit

2020

A green suit features jacket patterns on pants and pants patterns on jacket. Hand drawing on hand-dyed cotton.

Collaboration with Cynthia Brothers
---
h with a head

2018 –

h from Assembly series with a light buld. Two different sizes. Email to inquire.